Sideburn Steerhide Belt - Rooster - LAST ONE 30in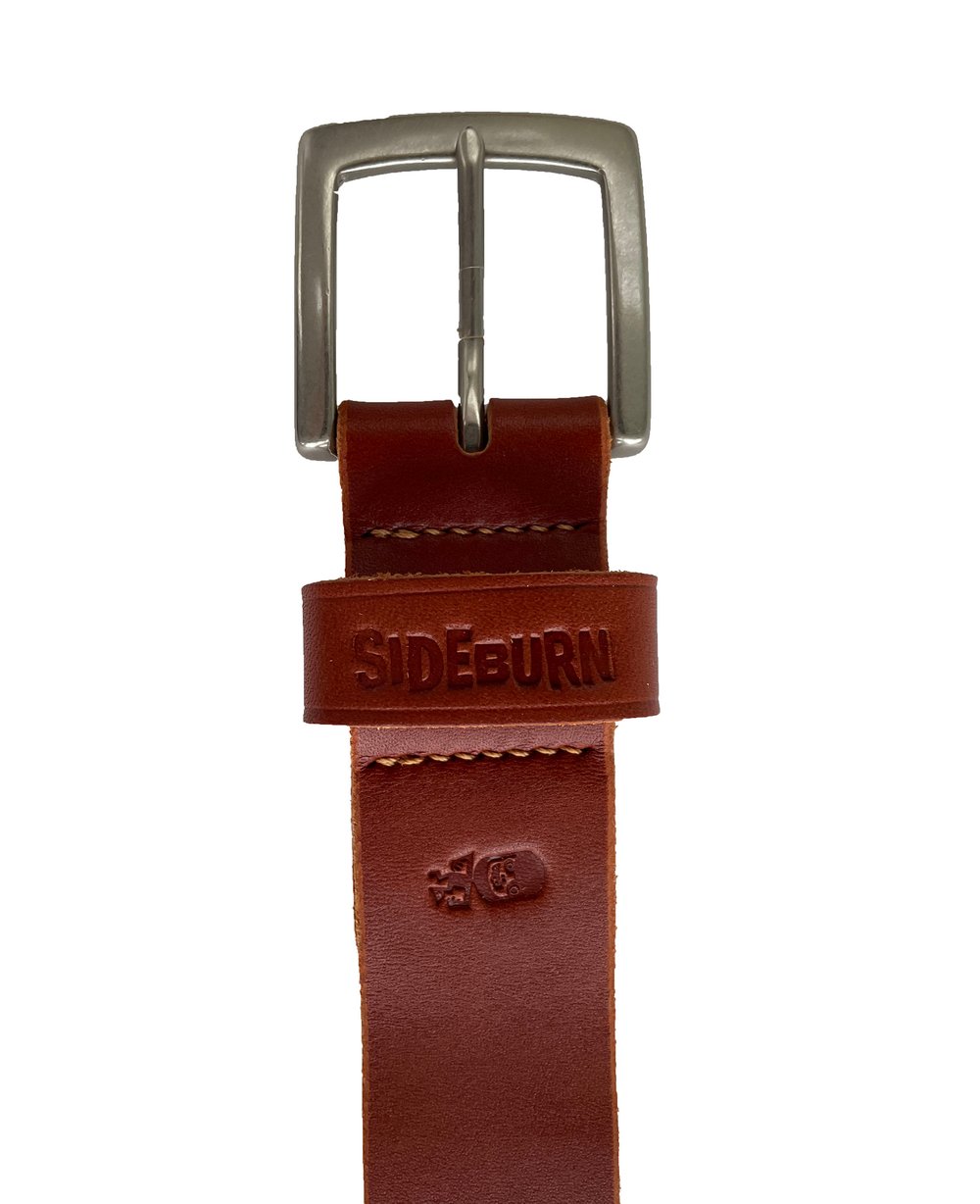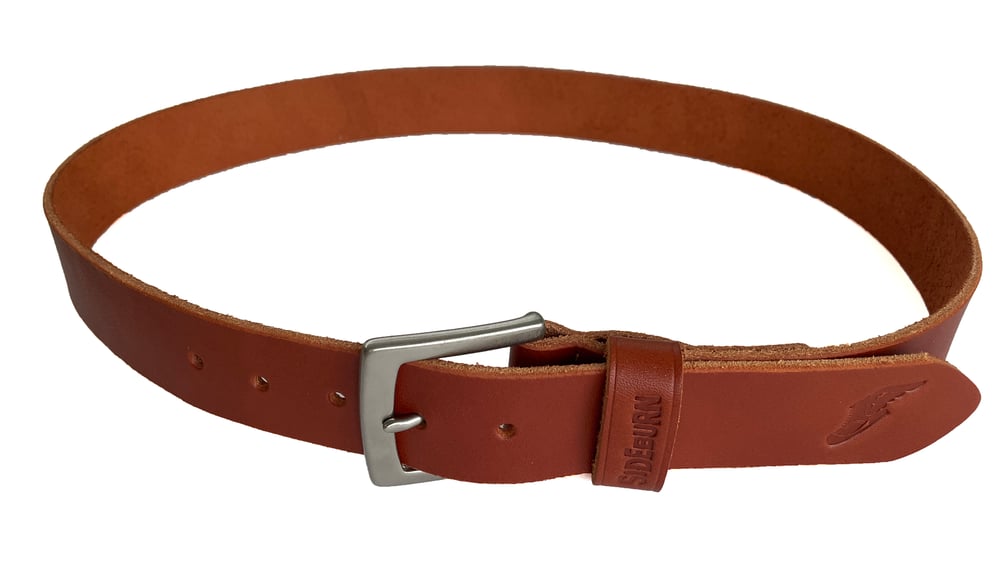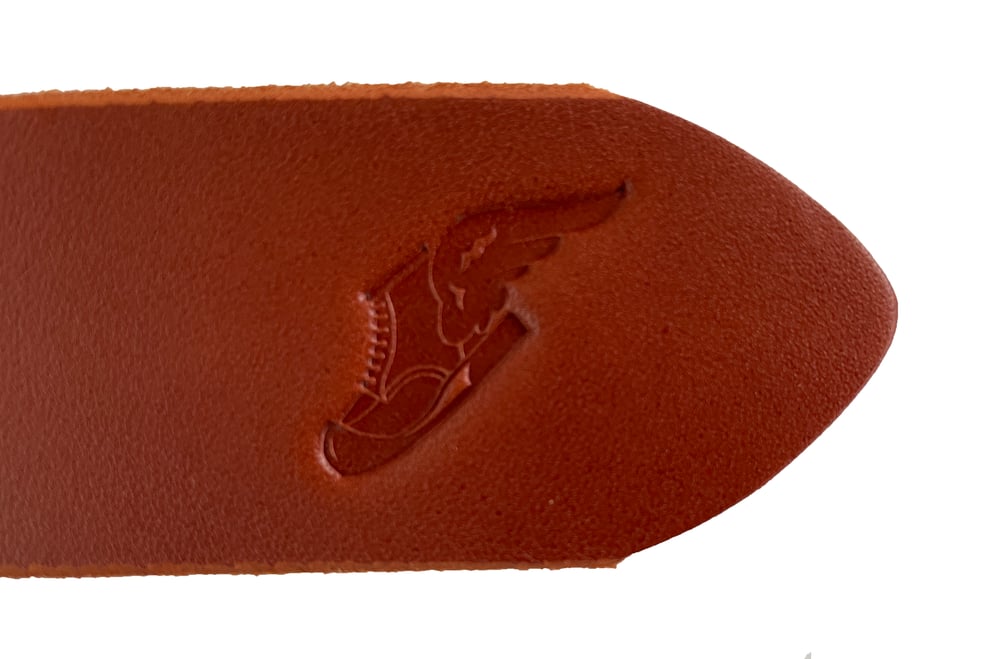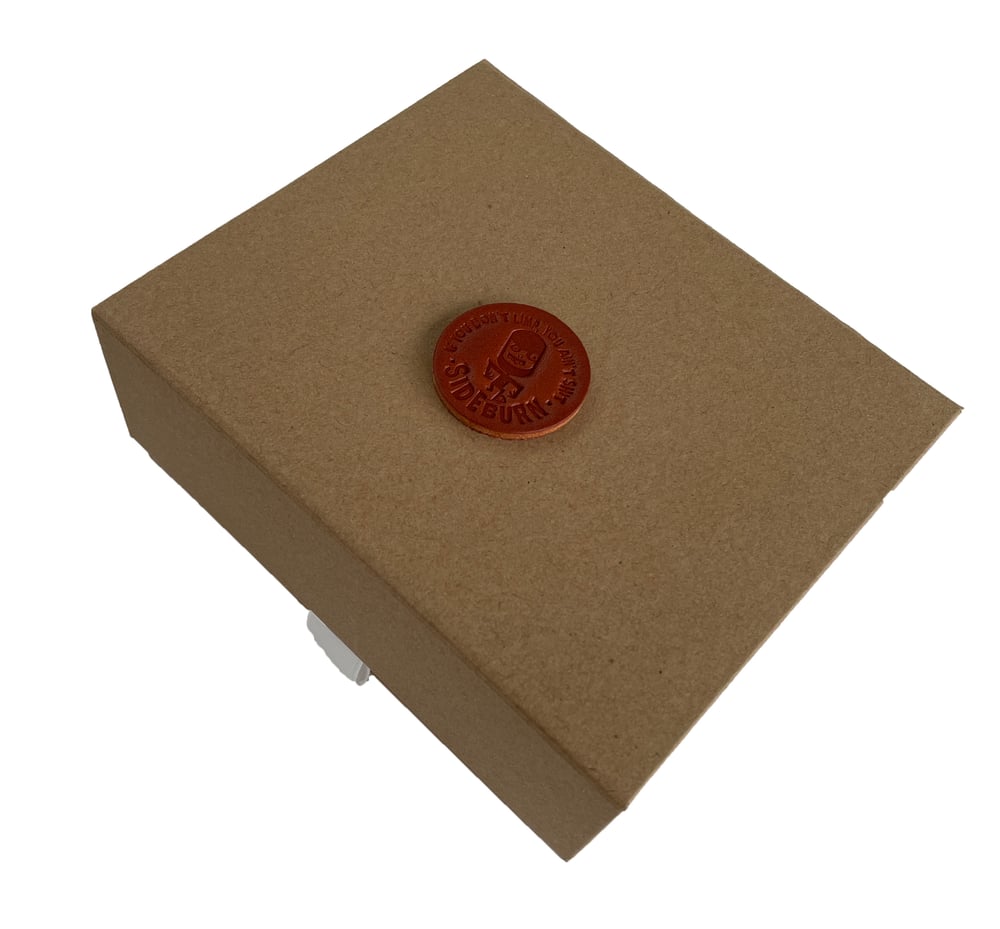 Our friend Jason decided he wanted to take Wednesdays off work to learn new skills. He taught himself leather working and got very good at it. So good that he made these wonderful limited edition leather belts by hand! In his shed! He even stitched them by hand. The hands that built all the bikes of his that have been in Sideburn (he's had more bikes in Sideburn than any other person).
The leather is American steerhide, cut, skived and stitched in the UK (by Jason!). The buckle is heavy duty nickel-plated steel. The detailing is a debossed Sideburn logo on the belt loop, a debossed Dwayne and Wingboot on either end of the belt.
The belt is delivered in a presentation box with a leather Sideburn logo on top.
The belt is 38mm (1.5in) wide.
Rooster is a reddy brown shade chosen to match the leather colour of Oro-Russet colour Redwing boots.
Choose the one for your waist from the dropdown menu. Please read the sizing carefully. The 30in waist belt is to suit 30in waist trousers, the actual measurement from where the leather wraps around the buckle to the MIDDLE hole is 33.5in/85cm. Measure your current belt to make sure you get the right size.
We DO NOT offer free returns. You must pay the postage.
30in belt - 33.5in/85cm from buckle to middle hole