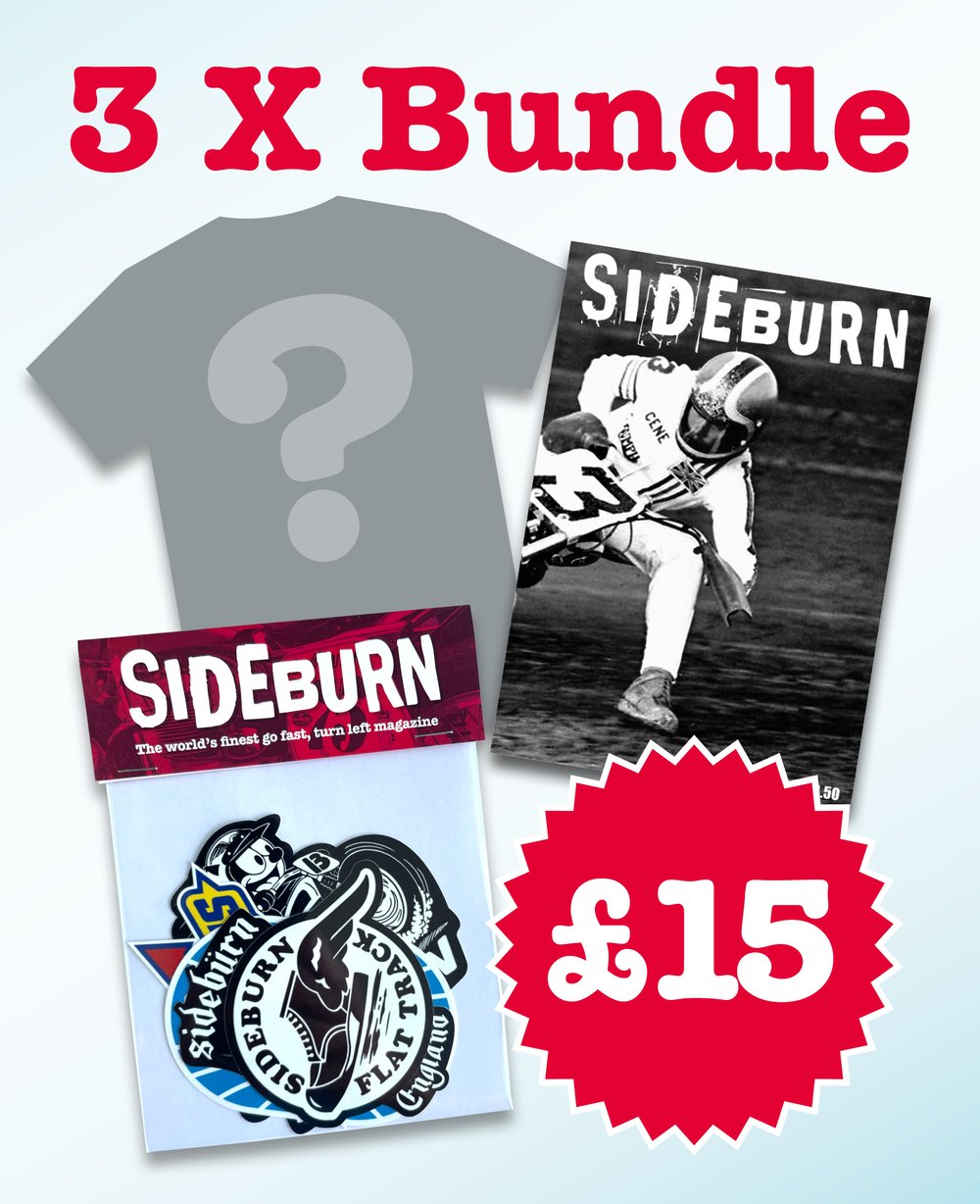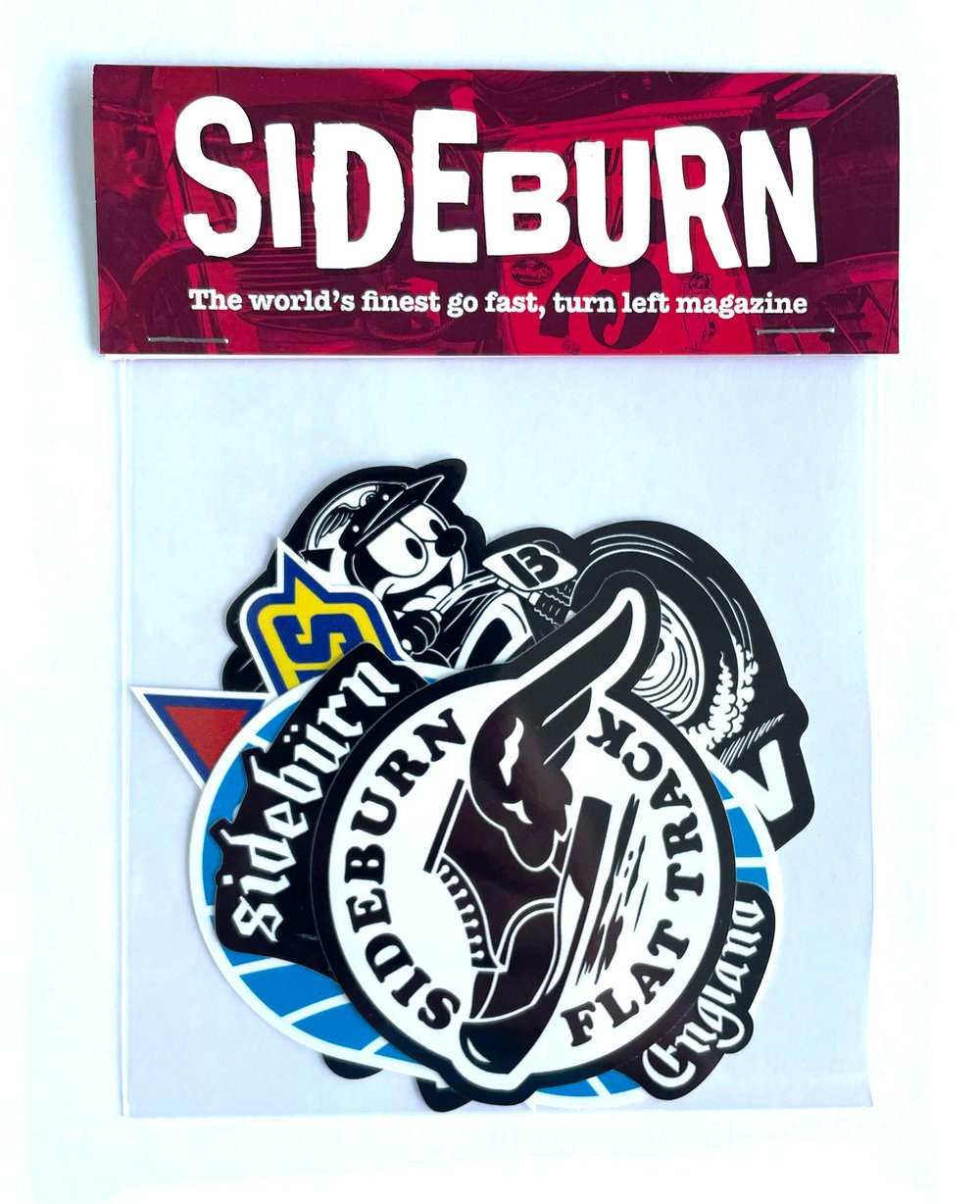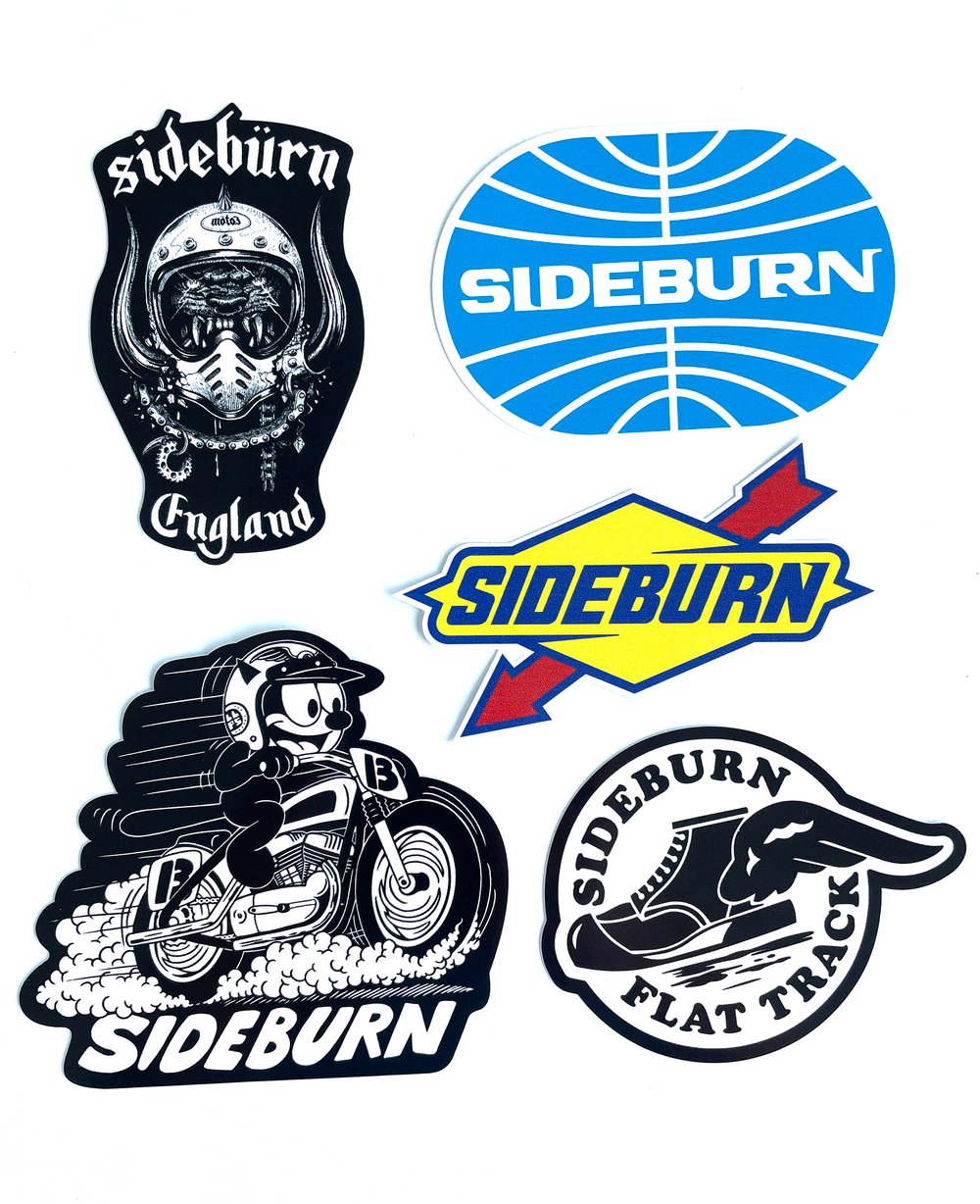 Here's the deal.
Sideburn T-shirt + Sideburn back issue + Sideburn 5-sticker pack
FOR ONLY £15 (+ post)
IMPORTANT
You don't get to choose the T-shirt style or design ONLY the size. You don't get to choose the back issue.
NO RETURNS
Sizes - SMALL TO TRIPLE XL
Women's sizes too.
Sizes on the graphic are not to scale. The sticker pack is smaller than the magazine. The magazine is smaller than a T-shirt. The T-shirt does not have a big question mark on it. You are very unlikely to be sent issue 1 as your back issue.