Sideburn Dallas Skate Deck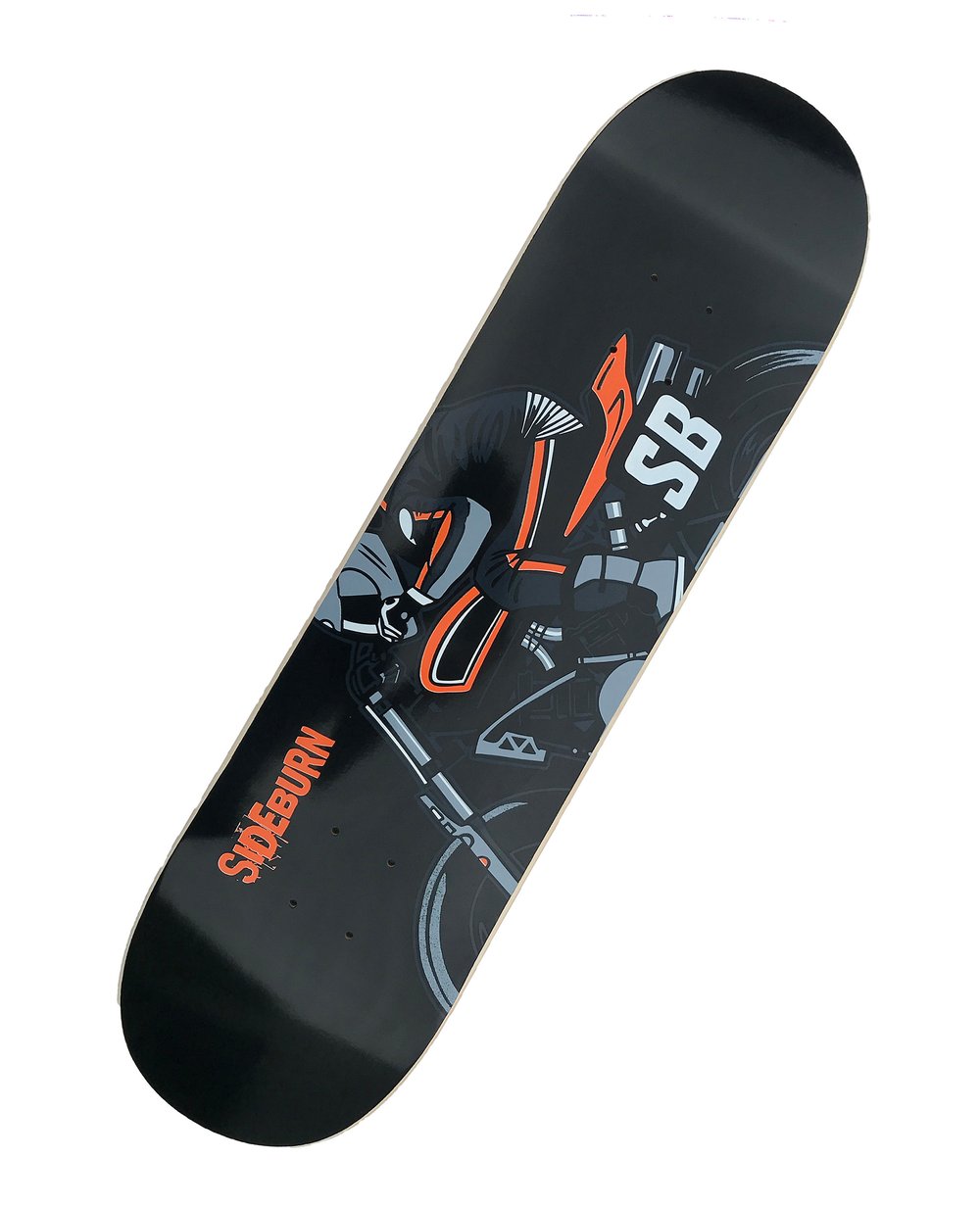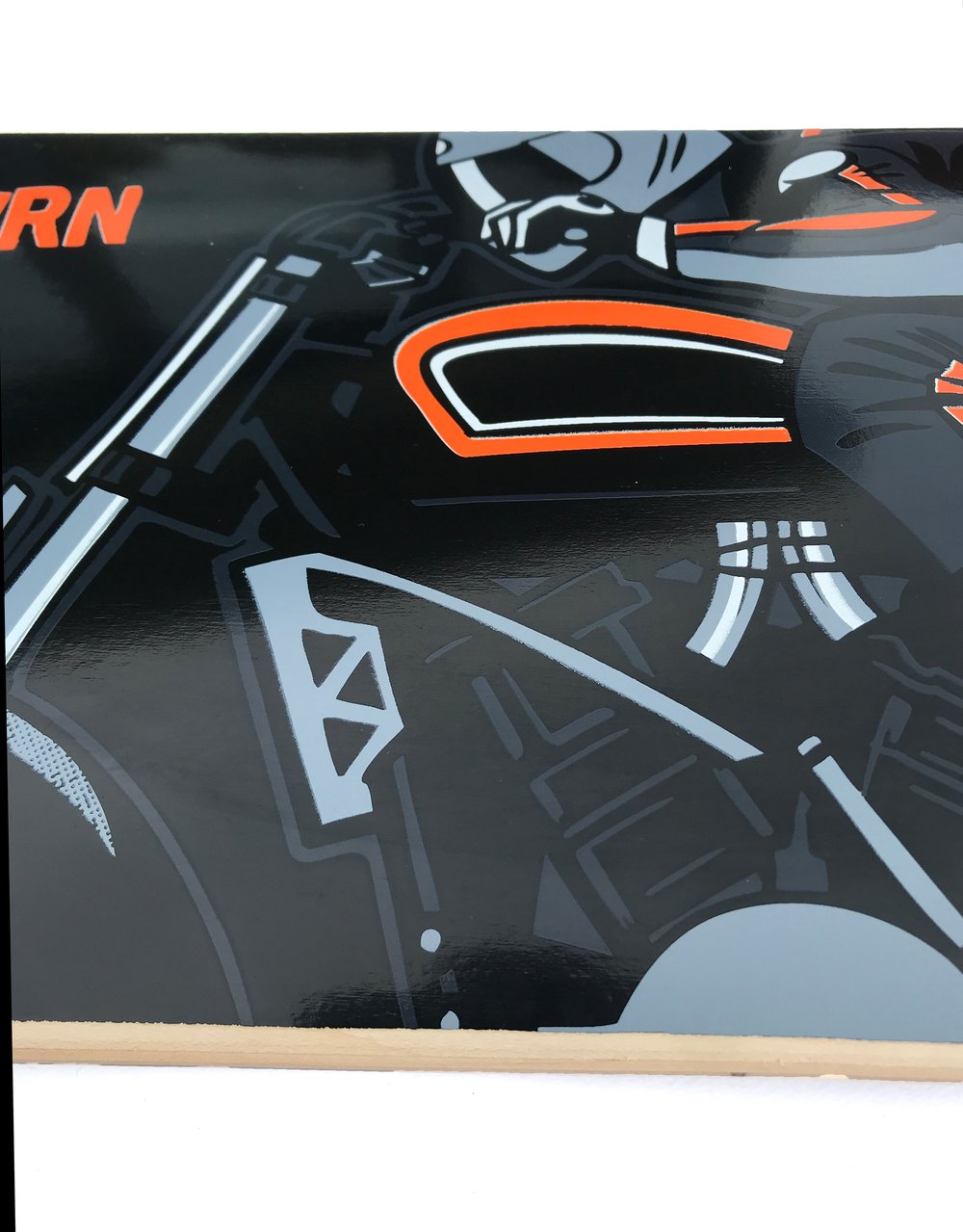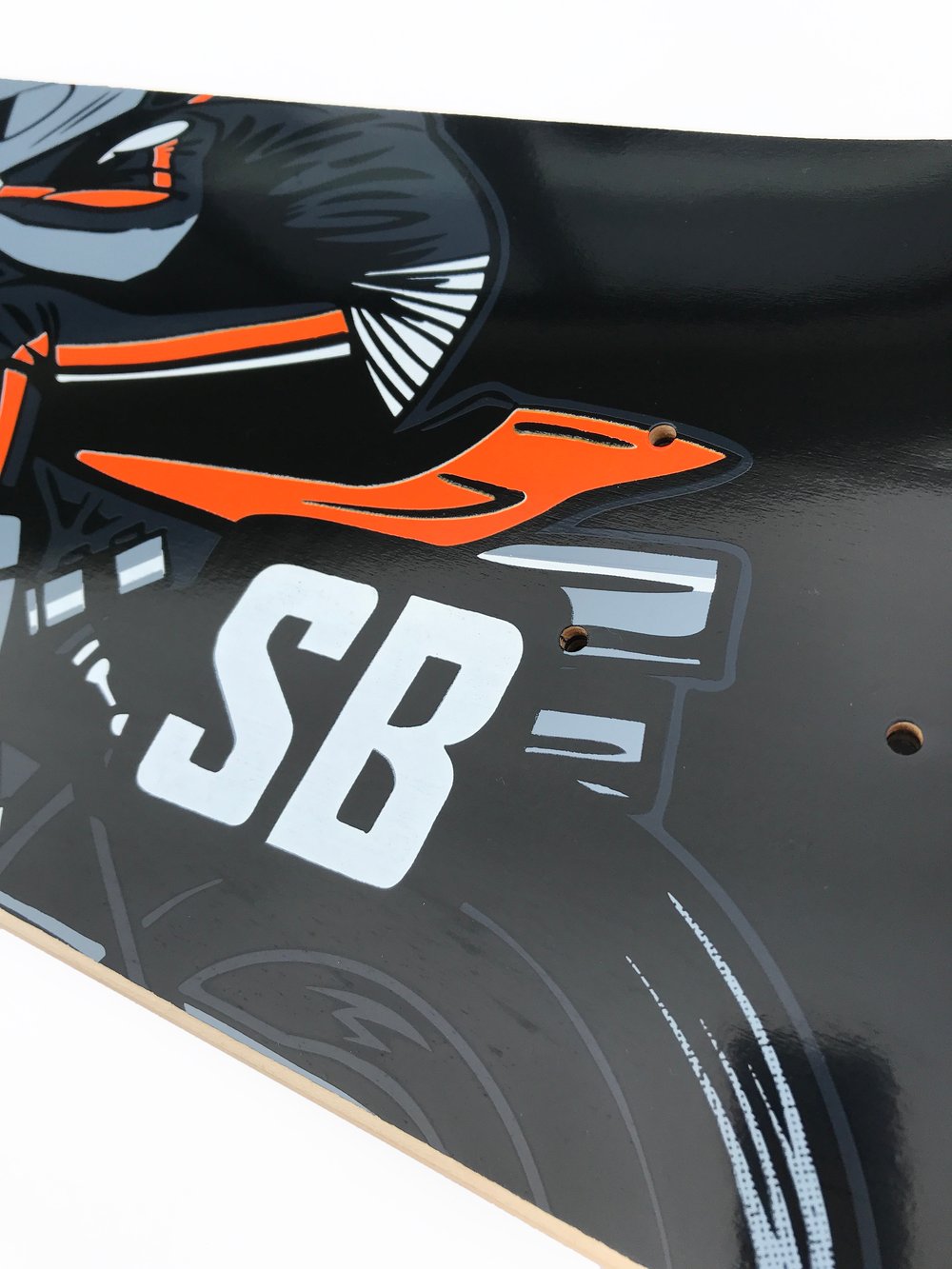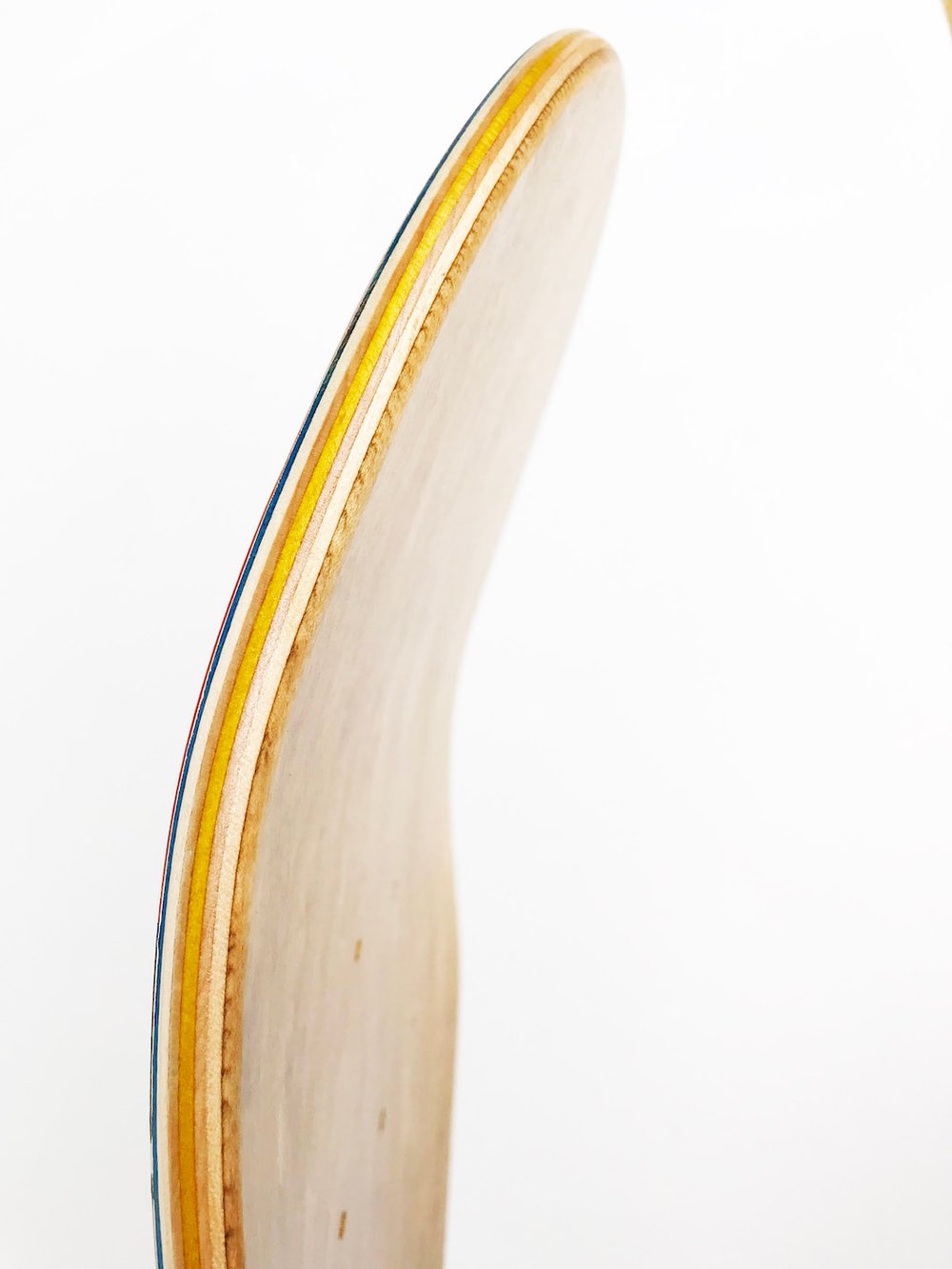 This pro quality, 7-layer, Canadian Maple skateboard deck features artwork by Ryan 'Roadkill' Quickfall and each one was individually screen-printed by hand in the UK.
Hand-screening produces a stunning durable finish, when compared to the much less expensive heat transfer used on 99% of decks on the market.
These decks are equally happy slash-grinding a backyard pool as they are being hung on a wall as an attention-grabbing piece of art. This isn't some factory produced, cheapo laid on heat transfer.
PLEASE SUPPLY PHONE NUMBER WHEN ORDERING. WE NEED IT FOR THE COURIER.
Each board is sent in a screen printed box - each box is designed to match the deck. The board is wrapped in bubblewrap.
We are using tracked delivery using DHL or similar. We are happy to combine postage if you order most other items at the same time as a skate deck, where applicable (not for subscriptions or some other items). Order as normal and we will refund the additional shipping price, usually within the next 48 hours.
There are TWO different widths (the 8.25 is pictured)
8.25in
8.5in
You are buying the deck on its own, no grip tape, trucks or wheels are included.