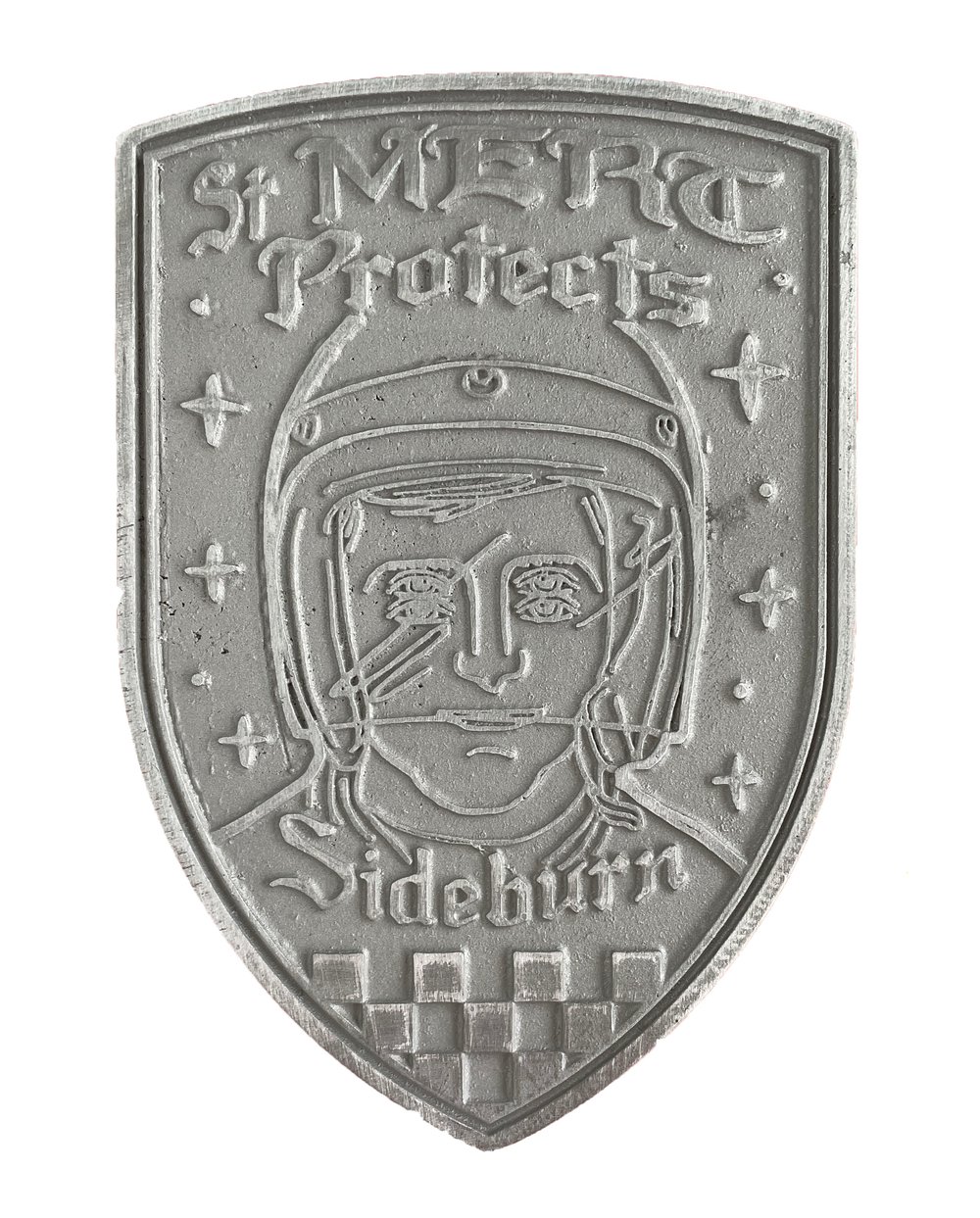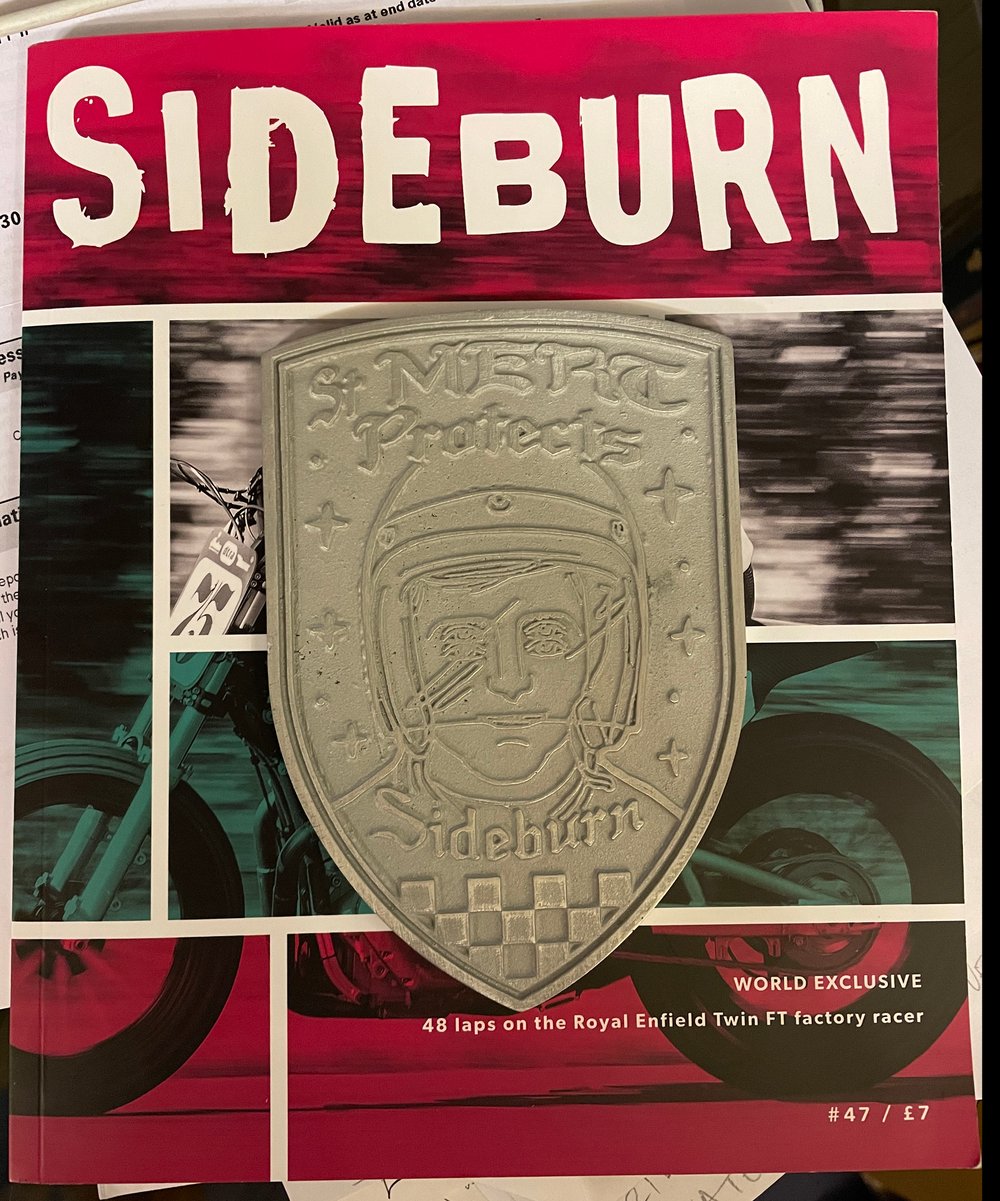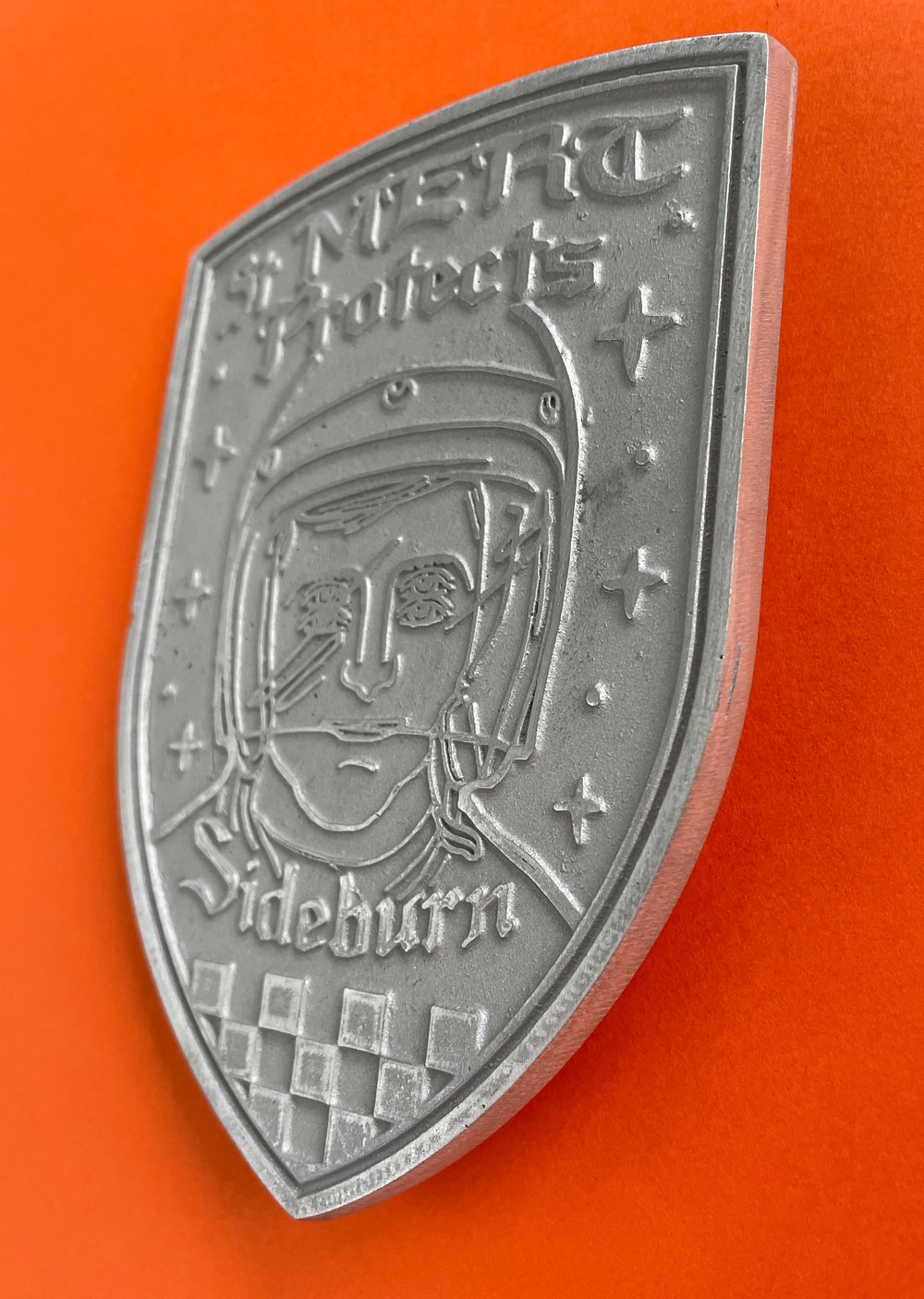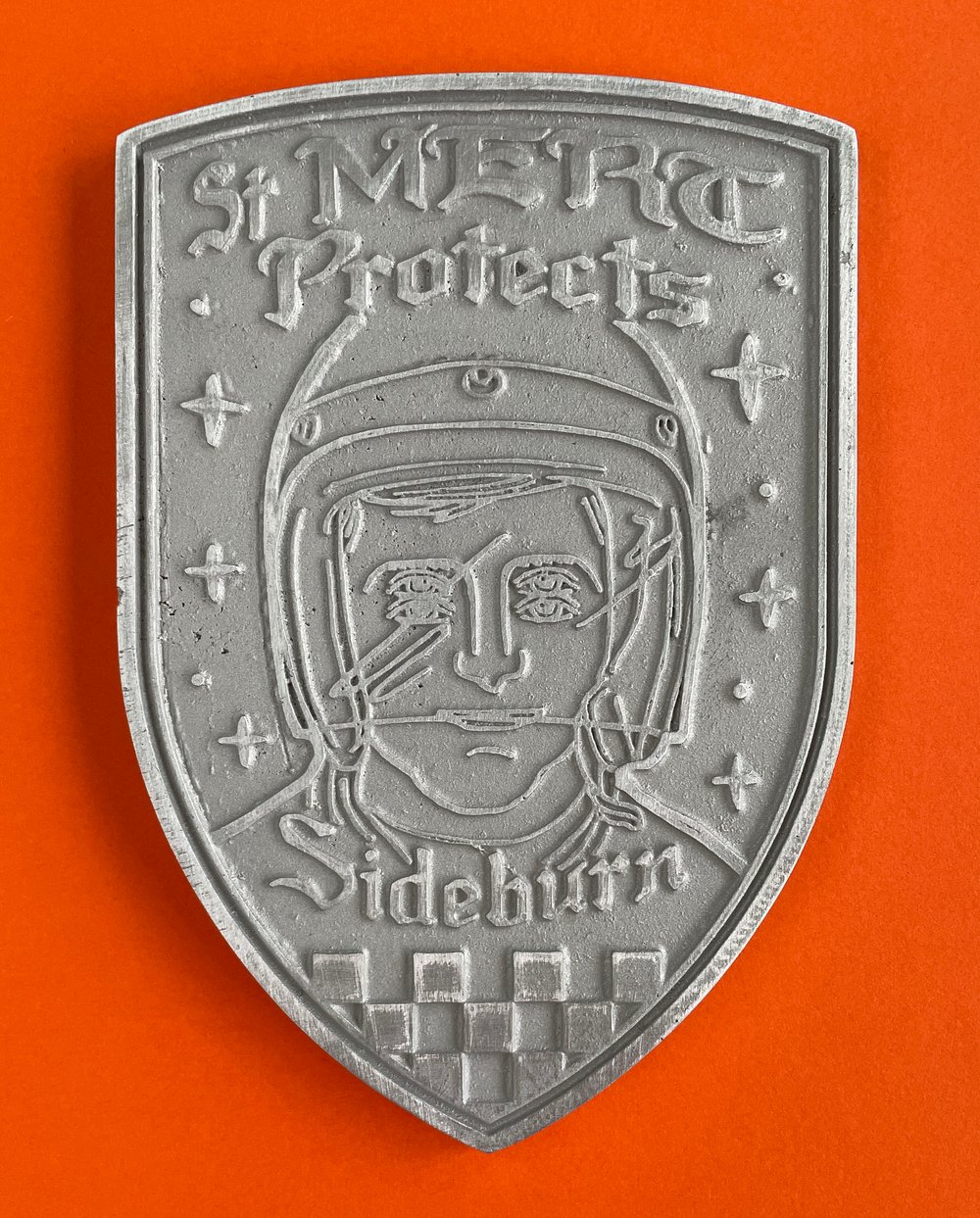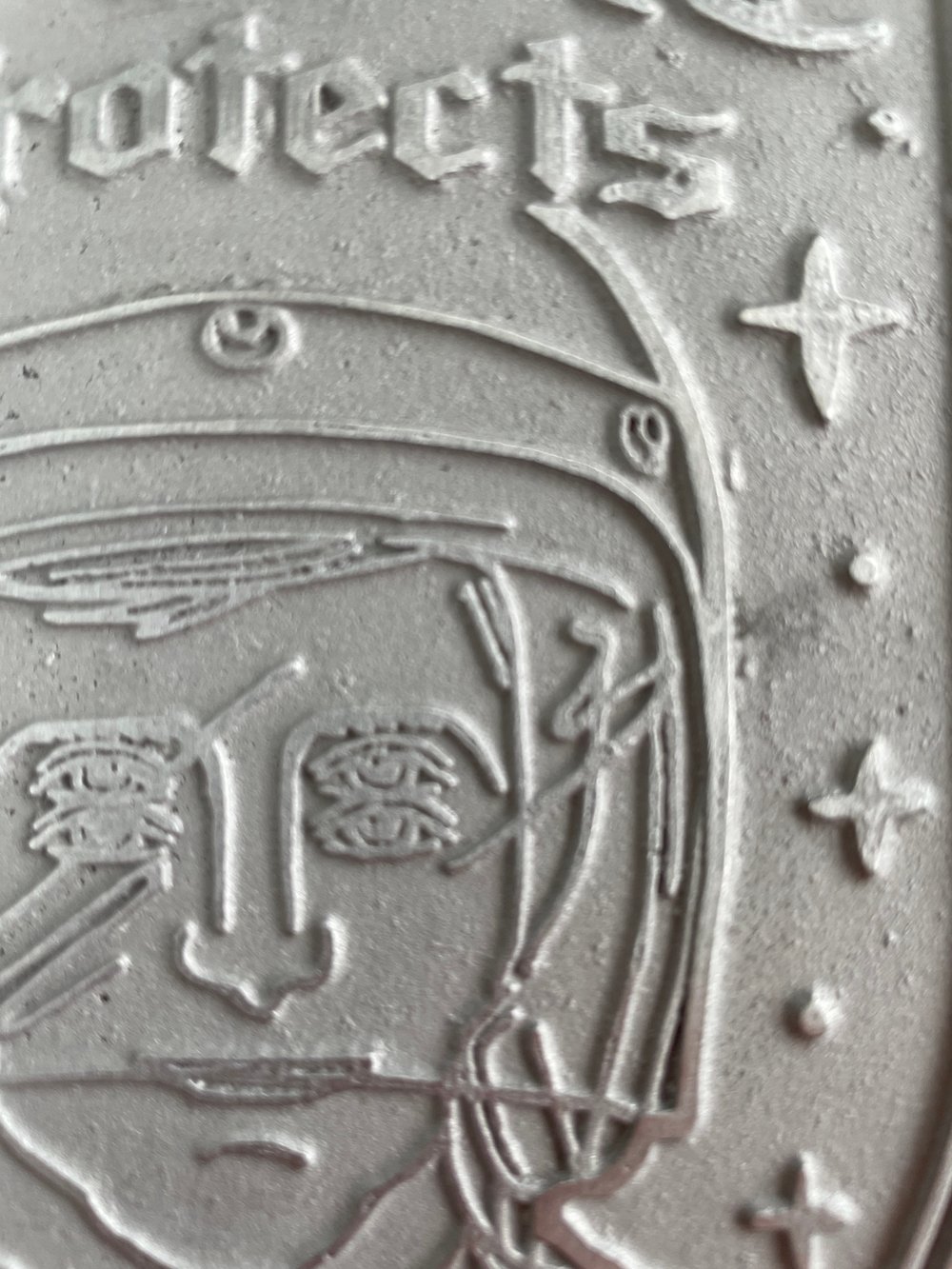 We absolutely love this but what is it? Good question.
It's a sand cast aluminium shield that is guaranteed* to bring the owner good fortune. The original design was created for Sideburn by Toria Jaymes of Stay Outside Studio, and is based on a 14th century brass rubbing.
It was sand cast in France by Tredici Customs, then hand finished. It is VERY limited edition.
It measures 14.5 x 10cm and is 7mm thick (5.8 x 4in x 0.27in thick). Flick through the photos to see it sat on a magazine for scale.
What do you do with it? Mount it on a wall, prop it on the fireplace, touch it for good luck every time you leave the house, marvel at its beauty.
Read the story of the St Mert illustration here:
https://www.sideburnmagazine.com/post/2019/06/11/st-mert-explained
*not actually guaranteed