SB x DSC Velocitas Sinistro set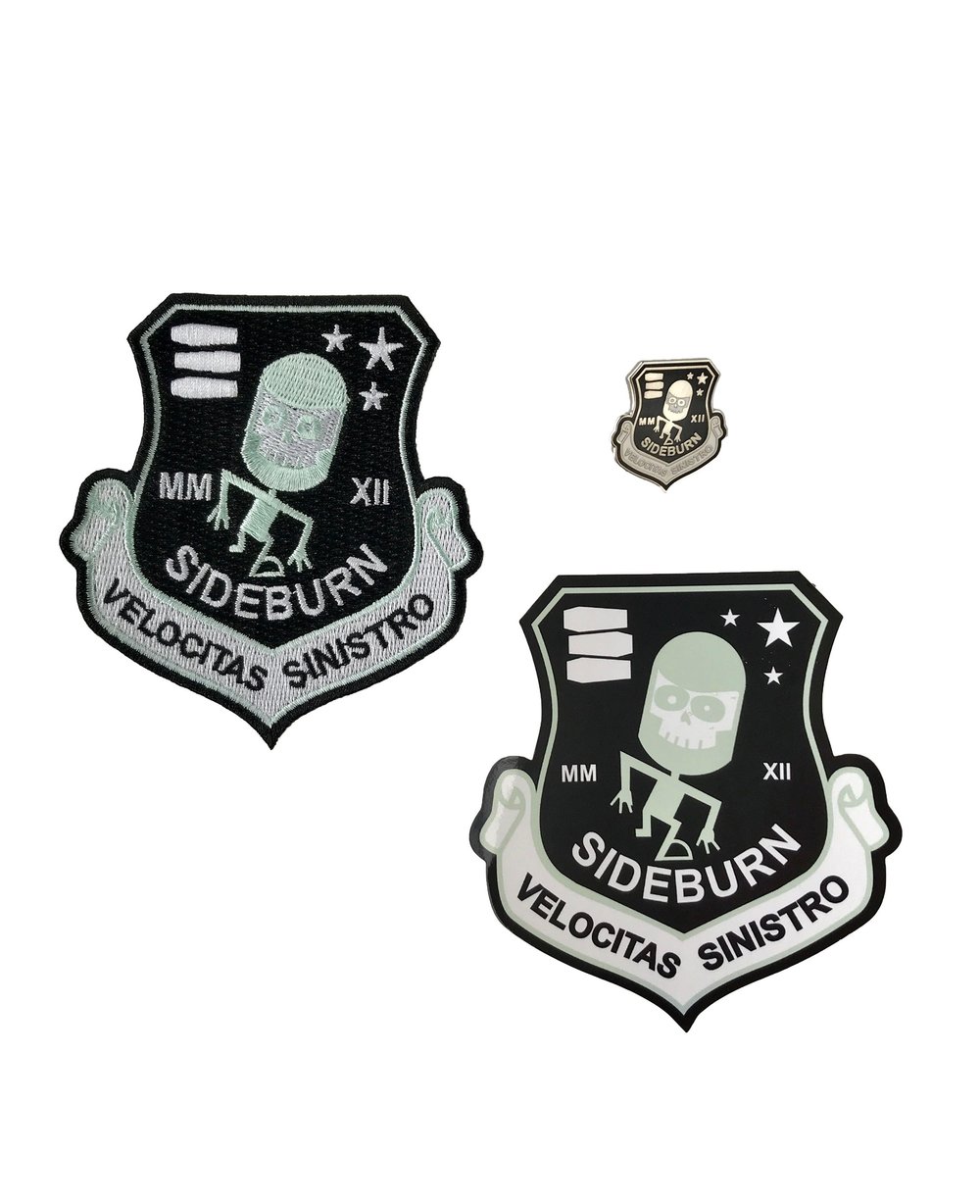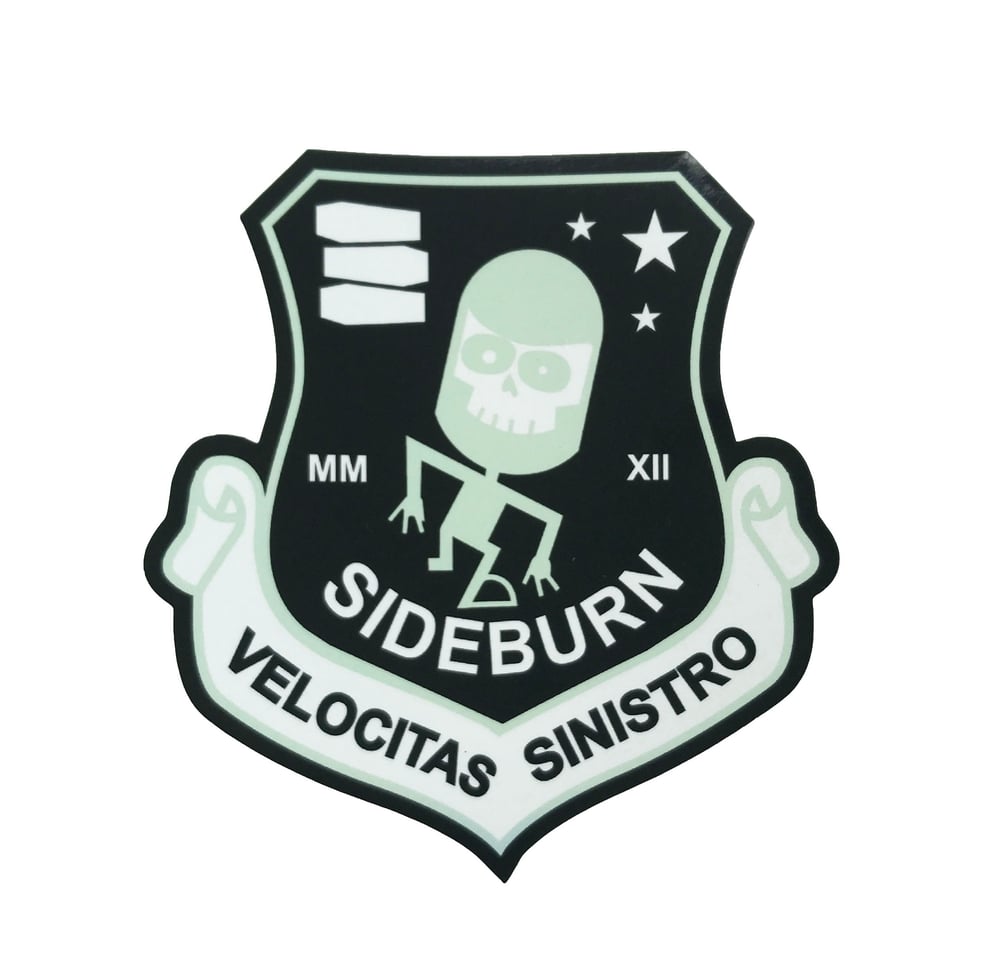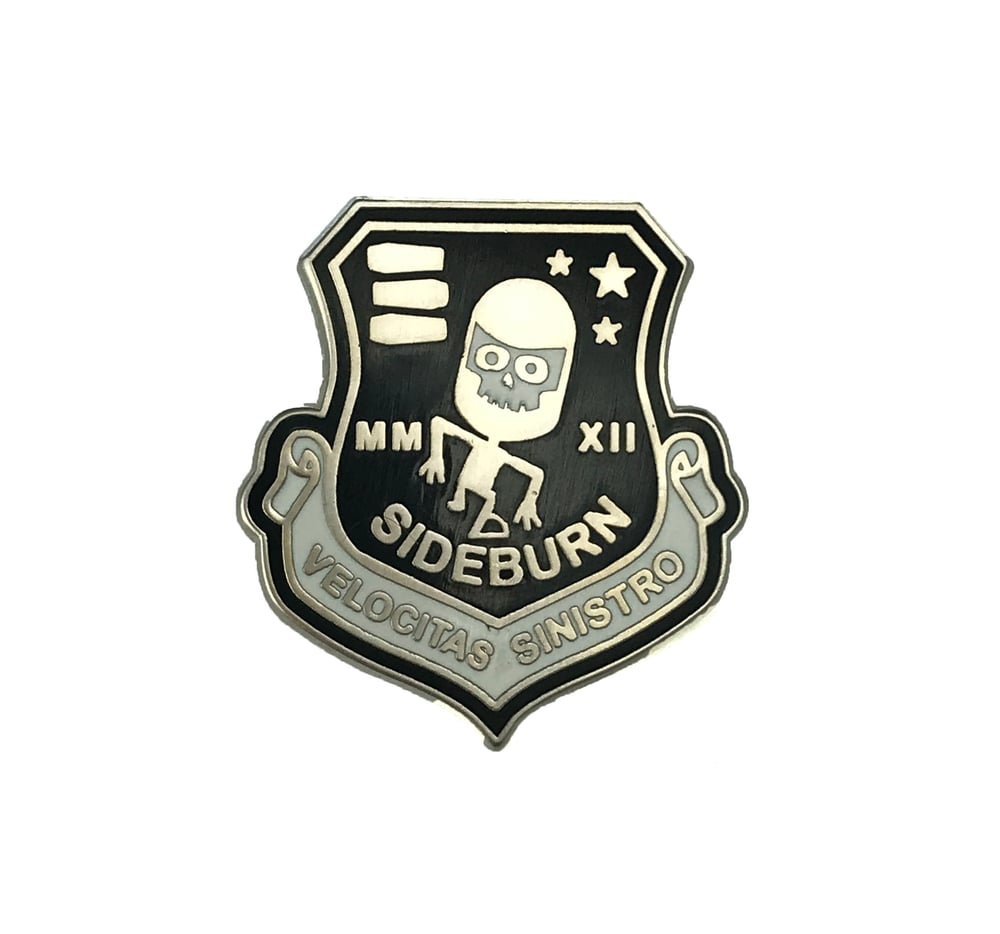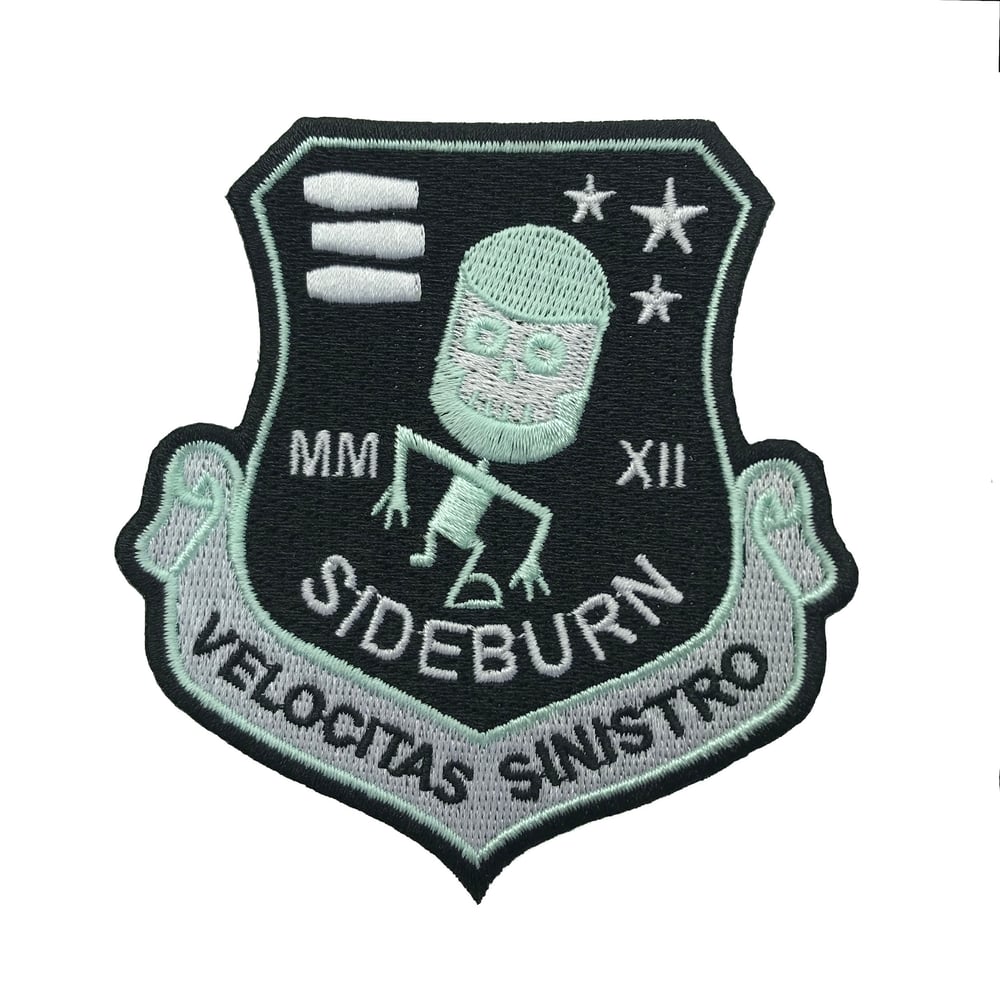 This shield was designed by Death Spray Custom to evoke the flight patches of NATO air forces. It features DSC's three coffins and Sideburn's Dwayne mascot. The pack includes embroidered patch (for your flightsuit), a sticker (for your Grumman F-14 Tomcat) and an enamel pin badge (for your MA-1).
Pin badge is fixed with a metal butterfly clip.
Not available individually.
Measurements
Patch 87mm x 80mm (3.5 x 3.15in)
Sticker 87mm x 80mm (3.5 x 3.15in)
Pin badge 25mm x 23mm (1 x 0.9in)