SB x Maxwell Paternoster Sideways Enamel Badge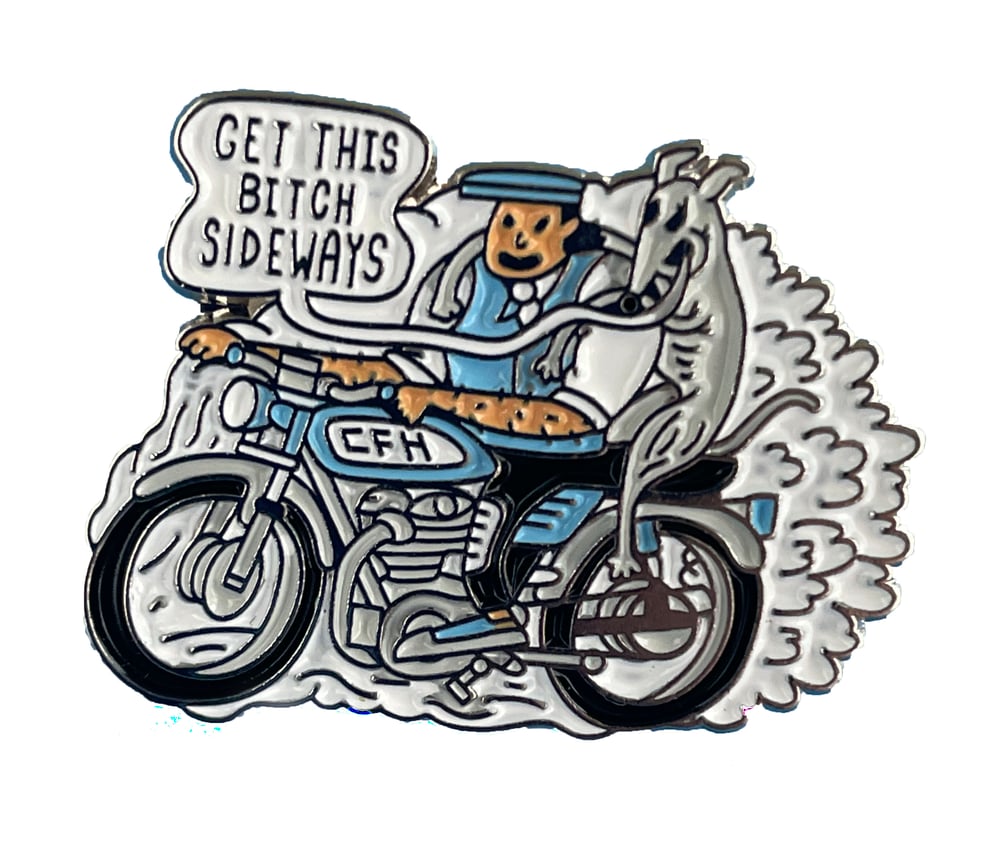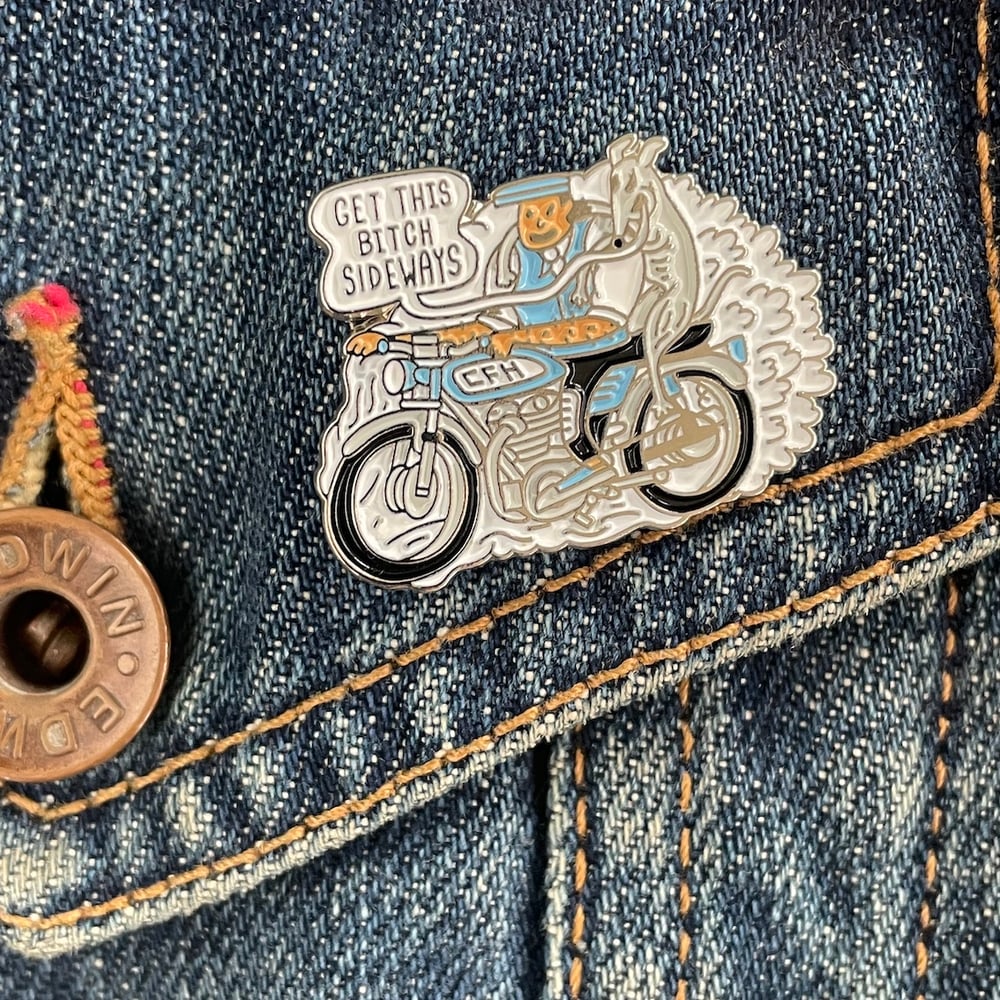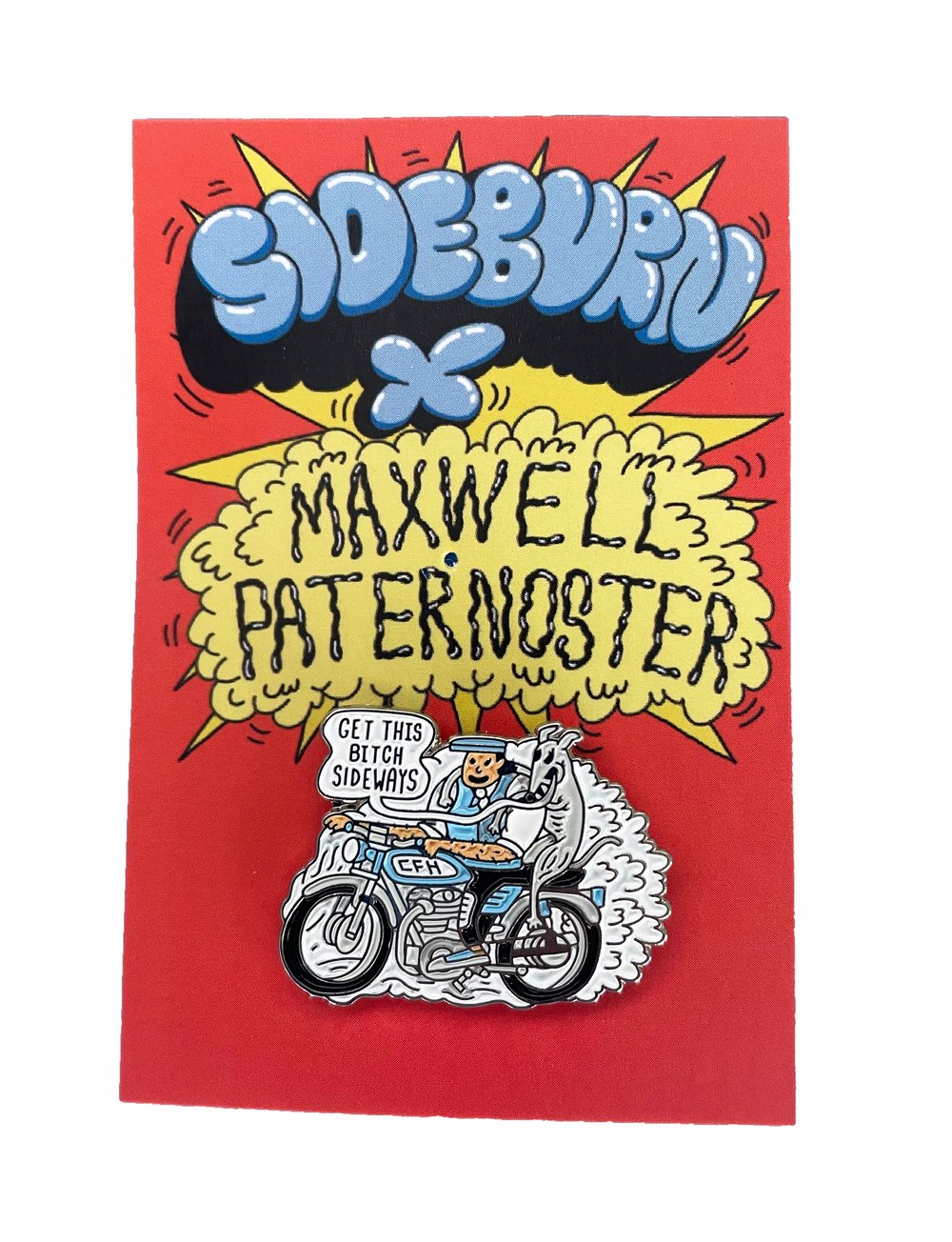 'Get This Bitch Sideways' bellows the crazed whippet, as the bike powers towards its date with destiny.
Originally drawn to advertise an early Sideburn event in Yorkshire, artist Maxwell Paternoster resorted to the best kind of stereotypes to create a flat-capped rider and his four-legged friend off to rip some skids.
The highly detailed enamel badge comes on a backing card and is (almost) guaranteed to make the recipient's day.
• 30mm width (1.2in)
• Rubber push-on fastening